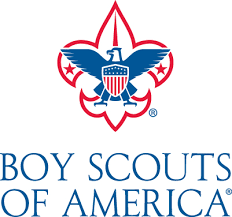 Troop 1280 & 9280
Our scout troops every year do a food drive in April, "Scouting for Food". This year because of covid we could not help the corner cupboard in collecting for food. This is a way we could help our community without contact.
---
For every $1 donated to Corner Cupboard Food Bank, we are able to purchase $5 worth of food! Each month we provide food security to over 2,500 residents in Greene County through our 11 pantry distribution sites.
Together we CAN make a difference!
Corner Cupboard Food Bank, Inc is a not-for-profit 501(c)(3) organization. All donations are tax-deductible according to related laws. Our federal tax ID# is 25-1695625.
The official registration and financial information of Corner Cupboard Food Bank, Inc may be obtained from the Pennsylvania Department of State by calling toll free, within Pennsylvania, 1-800-732-0999. Registration does not imply endorsement.
Honor Someone Special:
Making a tribute gift is a great way to celebrate the special people in your life, while helping your Neighbors in Need. Give a donation to the Food Bank as a gift in honor of a friend or loved one as a birthday present, holiday gift or special occasion.
Make a Memorial Gift:
A memorial gift is the perfect way to honor a deceased loved one. The memory of a life well-lived of a departed friend or family member can live on through a donation that will provide nutritious meals to those in need.
Please be sure to include the contact information where acknowledgements should be sent and if you would like to kept anonymous or not.
You can make a donation online by visiting our website: www.cornercupboard.org and clicking on the "Donate Now" button.
Check or money order can be mailed (or dropped off during normal business hours) to:
Corner Cupboard Food Bank
881 Rolling Meadows Road
Waynesburg , PA 15370